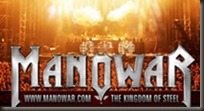 The Kings Of Metal invite the Army Of Immortals worldwide to be a part of the 25th anniversary of "Kings Of Metal".
In celebration of the anniversary, MANOWAR will release a brand new special version of the album, "Kings Of Metal MMXIV", that will feature additional bonus tracks and bonus material among many other surprises.
And MANOWAR want YOU to become an immortal part of this special celebration!
If you wish to have your picture featured as part of the "Kings Of Metal MMXIV" artwork follow the link to submit your photo: http://www.manowar.com/photocontest/photocontest.php
Among all submissions MANOWAR will raffle away 25 surprise merchandise packages from The Kingdom Of Steel, the only authorized store for official MANOWAR merchandise!
Don't miss this once-in-a-lifetime opportunity and join MANOWAR and "Kings Of Metal MMXIV"!
To learn more about Kings Of Metal MMXIV go to http://bit.ly/15V4FWE
For more info and constant updates:
www.manowar.com
www.facebook.com/manowar
Magic Circle Music
Informații suplimentare privind condițiile tehnice și cele legale pentru a putea înscrie fotografiile în concurs le puteți citi aici. [S.F.D.]
sursă foto: manowar.com